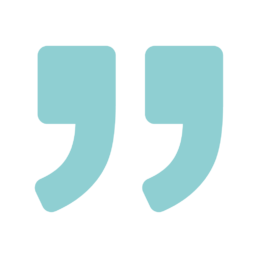 Dear colleagues and friends,
On behalf of the Local Organizing Committee, we want to warmly welcome you to Maastricht for the 43rd International Symposium on Halogenated Persistent Organic Pollutants – Dioxin2023. This marks the first return of the meeting to Europe in the last 5 years and comes 12 years after the memorable Dioxin2011 edition in Brussels! We are proud to continue the tradition of the symposium series as an interdisciplinary forum for communicating scientific advances and emerging issues, all in a friendly atmosphere. We are especially delighted as we are reviving the true essence of the event by holding an international face-to-face meeting in Europe.
As expected, Dioxin2023 will focus on the science of persistent organic pollutants (POPs) from a broad perspective. This includes not only the well-known legacy dioxins, PCBs, PBDEs, but also the more emerging flame retardants, PFAS, CPs, PCNs, and related compounds. The symposium will cover a wide range of topics, such as analytical advances, emission/formation control, waste/risk management, environmental levels, fate and transport, human exposure, toxicity, toxicokinetic, food/feed, regulation, microplastics, and forensics. Additionally, we will explore the increasing attention given to developing countries and global pollution issues.
We are thrilled to announce that to date, we have received over 400 short papers from 40 different countries, out of which 225 have been scheduled for oral presentations in up to 5 concurrent sessions, and 175 posters that will be on display throughout the entire week. All congress materials are available for download on our website. This diverse program will span over 4 days of conference, starting with a plenary lecture on a general topic of concern and concluding with a poster session.
The symposium venue, the MECC, is conveniently located just a few minutes walk from the city centre and all major hotels. Moreover, your congress badge grants you free access to public transportation in Maastricht. As part of the symposium's tradition, several social events have been scheduled throughout the week. These events provide numerous opportunities to foster interactions between students, academics, and science professionals from all around the world. We encourage you not to miss out on these networking opportunities.
Once again, we extend our heartfelt gratitude to the more than 25 sponsors and exhibitors who have supported the symposium, making Dioxin2023 possible. Many of them will have booths in the exhibition area. We urge all participants to take the chance to visit their booths and learn about the latest developments in the products and services they offer. The exhibition will be an integral part of the symposium, with all coffee breaks, lunches, and poster sessions taking place in this area.
This year, both the scientific and social program will culminate on Thursday night at the closing gala dinner. Thanks to the support of Wellington Laboratories, we have arranged a memorable evening in a unique venue where all delegates are invited to enjoy dinner and participate in the following party. This will provide us all with even more opportunities to connect with our colleagues and students.
Once again, on behalf of the local Organizing Committee, we extend a warm welcome to Maastricht and to Dioxin2023. We wish you all an exciting and enriching week!
Professor J.-F. Focant
Symposium Chair
Dioxin2023
Registration OPEN
Early Registration closes: 7 July 2023
Abstract submission opens: 6 March 2023
Abstract submission closes: 22 May 2023 (oral presentations)  I  31 May 2023 (poster presentations)
---